That is our motto
Try it out - Touch it - Pure adrenaline!
High performance meets lifestyle and tuning
Feel motorsport up close and get in direct contact with the teams and drivers on site.
What does a career in motorsport take?
Where will motorsport develop in the future?
Selected motorsport teams and their drivers and team members - from mechanics to automotive mechatronics engineers - will meet from April 29 to 30, 2022 at Customized at the Salzburg Exhibition Center and take time for all questions, discussions and autograph requests.
Powerful racing teams
The visitors can look forward to show runs by the TU Graz Racing Team with their "Tankia" racing cars.
Have you ever taken a seat in the passenger seat of a self-driving autonomous car? With the Ford Fusion from TU Graz you can experience this experience up close.
Have a seat in a racing Lambo? - The Grasser Racing Team makes this possible and exclusively exhibits a GRT Lamborghini Huracan on site and Laura Kraihamer also makes her KTM X-Bow exclusively available.
Motorsport fans can look forward to the Laola1 expert talks - Gerhard Kuntschik takes visitors and his guests into the depths of racing.
The horsepower program is rounded off with a live broadcast of the first race of the new DTM directly from Monza with live interviews with racing driver Laura Kraihamer.
But also karts and motorcycles shouldn't be missing for motorsport enthusiasts this weekend!
Future Mobility Cup
Another highlight on site will be the Future Mobility Cup, at which we the FH Wels will present their self-driving, intelligent miniature cars and let them drive races.
A Future Mobility Talk and panel discussion is already being planned with topics such as: New innovative fuels - e-fuels, future of mobility - autonomous driving, etc.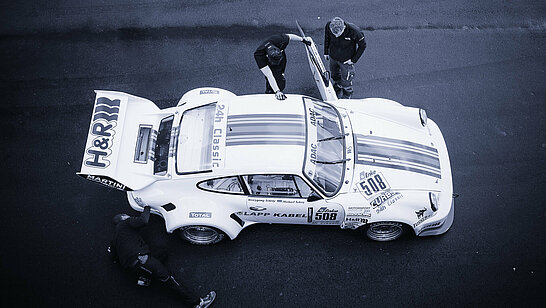 Private Car Area
The StreetMarkers Customs support us as a partner in the organization of the Private Car Area and put together a large selection of selected fine tuning specimens in a suitable ambience for our audience. Rounded off like the private car area with the finest DJ sounds from well-known turntables.